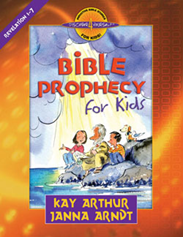 Spiritual Theme & Chapel Calendar
Chapel Outline 2016-2017
School Theme: "Live Like We're Leaving"— Rev. 1-7
"But the day of the Lord will come like a thief, in which the heavens will pass away with a roar and the elements will be destroyed with intense heat, and the earth and its works will be burned up. Since all these things are to be destroyed in this way, what sort of people ought you to be in holy conduct and godliness, looking for and hastening the coming of the day of God…." II Peter 3:10-12a
Elementary Powerpoint lessons supplement praise and worship, games, and student participation implemented in chapel time at all grade levels. A middle/high school praise team leads MS/HS chapel worship twice monthly. Daily Bible lessons, prayer, ministry and service activities, and chapels along with biblical worldview integration in each subject area provide for spiritual growth at all levels. End of year character awards, developed to coincide with our chapel emphasis, recognize each student's character strength.
Such activities are designed to weave the fabric of God's Word into lives in relationship with Him. Please join us as we pray for our students' spiritual growth toward that end!
That we "Live Like We're Leaving by…."

Aug. / Sept. - Walking in Blessing – Revelation 1
August 17 – Introduction (Mrs. Simms)
August 24, 31, Sept. 7, 14, 21, 28 (Mrs. Dotson)
Oct. 5 – Speaker, Desiree Gladysz
Oct. / Nov. – Hearing Jesus - Revelation 2
Oct. 12, 19, 26, Nov. 2, 9, 16 (Mrs. Curia)
Nov. 30 – Speaker, Kelly Clevenger
Dec. / Jan. – Being an Overcomer – Revelation 3
Dec. 7, 14, 21, Jan. 4, 11, 18 (Miss Hill)
Jan. 25 – Speaker, Skip Vincent
Feb. / Mar. - Worshipping God and the Lamb – Revelation 4 & 5
Feb. 1, 9, 15, 22, Mar. 1, 8 (Miss Kingston)
March 15 – Speaker, Terri Stutler
Mar. / April / May - Trusting God - Revelation 6 & 7
March 22, 29, April 5, 19, 26, May 3 (Mr. Mihaliak)
May 10 – Review Revelation 1-7 (Mrs. Simms)
May 17 – Speaker, TBD
May 24 – Wrap Up (Mrs. Simms)